Women
Here you can find the important information concerning the topic "Women".

Rights
For more than 60 years equal rights of women and men have been embedded within German law. In many places this embedding comes out very significantly.
Important life decisions are either made together or by each person for themself.
Neither woman nor men may be beaten, forced to sexual intercourse or into prostitution or have marriage forced on them.
Women are in professional life as well as in political functions equally successful and accepted as men. They are in the armed forces and more are graduating after they have studied than men.
Men take over more and more duties within the family. They take leave for child care and for the upbringing of their children or nurse their relatives.
Additional helpful information concerning the topic rights/women rights can be found on the website from the Federal Agency for Civic Education.

A free booklet concerning the basic rights is available in German, English or Arabic language can be downloaded on the website from the Federal Agency for Civic Education as well.
You can get to the booklets here.
"The dignity of men is unimpeachable".
"All persons shall be equal before the law".

Equal opportunities officers (within the county of Schleswig-Flensburg)
There are full time and part time Equal Opportunities Officers in Germany. They used to be called women's representatives. They have the duty to promote the gender equality in cities, authorities and communities, and counsel women and men in these questions.
Equal Opportunities Officers make use of annually returning campaign days to point out the special needs and rights of women, children and families:
International Women's Day (March 3rd)
Equal Pay Day
International Families Day (May 15th)
Global Children's Day (September 20th)
International Day for the Elimination of Violence against Women (November 25th)
Besides that they participate in or initiate constantly new projects that improve the life situation of women and girls. Joint projects and events for migrants in cooperation with the coordinating units are being implemented.
Further details concerning the activities of our commissioners can be found on the county's website.
Adress:

Violence
First and fast help for women when violence occurs can be found at this hotline!
A nationwide counselling offer for women, who have experienced or still are experiencing violence is the help telephone "violence against women". Using the number 08000 116 016 and via online counselling, women who are concerned no matter what nationality, with or without handicap, are and will be supported 365 days per year 24 hours / 7 days a week. The offer is multi lingual. Also relatives, female and male friends, as well as skilled workers are being counselled free of charge.
It is a cruel fact, that also in Germany, violence against women committed by men existed and still exists. It happens everywhere, anytime and in whatever form you can think of. It is staggering that the most wide spread form of violence is violence within relationships. No matter if married or not, often the men humiliate, beat, kick, insult, molest or rape the woman, they supposedly are in love with. The most recent study documents, that at least one in four women experiences domestic violence, and one in seven women experiences sexual violence. The affected women have every age, every level of education and every appearance.
To find an exit that leads away from anxieties and dependencies may not be as easy and it is verifiably proven to be dangerous but it is possible to do! Every woman in Germany hast the right to a life without violence. Therefore, to make sure that they can, there are protective laws and advice offices that help affected to find a way out of the perpetuating violence and protect the women.
Protection against violence act
Every woman is the expert for her own security, therefore the personal and individual protective measures are highly relevant. Besides these, there are additional protective measures according to civil law:
In particular you can apply at court for:
protective orders,
the allocation of the living space for single use,
the sole custody and right to determine place of residence of the children as well as
the suspension or limitation of the contact right.
Additionally there are a number of possibilities to file a report (e.g. because of battery, stalking or similar):
At any police station
At any public prosecutor's office
At any lawyer that will submit the report and pass it on for the affected woman.
Expulsion
In Schleswig-Holstein the police has the possibility to order the expulsion of the violent partner. This expulsion can last up to 14 days from the residence and the police can retain the key of the partner even if the residence is registered to the name of the one involved. Another thing that the police can invoke is to forbid that the violent partner visits certain places were the woman is forced to go (for example daycare centres). At the same time, the police informs the regional competent women's advice centre about the case of domestic violence. The women's advice centre will then be contacting the affected woman proactively in order to offer her a supporting counselling possibility.
Women's shelters

Here you will find help and sanctuary.
Adress:
---

Police
Adress:


KIK (Emergengcy note)
Women's advice centres
Adress:

---
---
---
Health
Gynaecologist
A gynaecological check-up should be done on a regular basis (2x a year) at a gynaecologist in order to prevent possible illnesses or to have already occurred ones treated.
In case of a pregnancy, regular screenings take place in order to safeguard and to monitor the health of mother and child.
Competent practices can be found here, for example:
www.weisse-liste.de/arzt/arztsuche/

Pregnancy
Important topics for life are partnership, sexuality, family planning and pregnancy. Different institutions can help and counsel you with all questions and problems you may have (for instance the Women centre Schleswig e.V., Diaconal Institution, Guardian Angel etc.)
Help for pregnant women in distress:
The phone-number 0800 40 40 020 provides support if, for instance, a confidential birth is taken into consideration.
Abortion
A woman who is thinking about having an abortion in Germany (it is irrelevant whatever the personal reasons may be) always needs a certificate. However, she does not need one if not previously a so called medical (endangerment for the life of the pregnant) or criminalistic (pregnancy caused by a sexual offence) indication was attested by a doctor. Approved pregnancy conflict counselling departments (for example Women Centre Schleswig e.V, Diakonic Institution.) can, after that a personal conversation took place, issue this certificate. In Germany, the abortion can be done until the end of the 12th week of the pregnancy after the conception took place (surgical, instrumental or by means of medication).
You can find additional information here.

There is a information leaflet available, made by the pregnancy counselling departments from the county of Schleswig-Flensburg which include addresses and was translated in multiple languages:
Counseling when in a pregnancy conflict Arabic
Counseling when in a pregnancy conflict Farsi
Counseling when in a pregnancy conflict French
Counseling when in a pregnancy conflict Tigrinya
Federal Foundation / Onetime grants for the pregnancy and upon birth
The Federal Foundation has put aside extra funds for pregnant women who find themselves within a so called financial hardship. When filing an application for this kind of aid, for example at the Women Centre Schleswig e.V. or the Diakonic Institution, funds can be granted after a personal conversation. Subsidies given by the Federal Foundation are only possible, if other social benefits do not suffice or do not arrive on time (secondary priority principle). For a conversation such as this, the following documents are needed:
maternity log
ID Card from the mother
All proofs of monthly income and expenses from the mother (also from the father, if present) that means ,for example rent, secondary costs, insurances, loans, etc)
Approval- or denial notifications from the application for first time outfittings by the social centre (Priority as it is a statutory social benefit!)
Preferably an own bank account because the calculated entitled sum will be transferred approximately two months prior to the predicted birth date of your child.
The grants given from the foundation are not added as income!
Additional information and a booklet in 15 different languages is available under:
https://www.bundesstiftung-mutter-und-kind.de/materialien

Leisure time, culture and clubs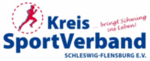 Many sport clubs offer special women groups, it is often worth asking if they do! Please contact the county sports association online via the link: https://www.ksvsl-fl.de/ Do so online because of the large variety of offerings.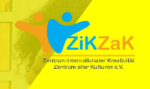 The migrant self organisation ZIK ZAK e.V. (Centre of international Creativity & Centre of all Cultures e.V.) offers freedom for your multicultural ideas. Courses about a wide range of topics that are free of charge, are held on a regular basis. If you are interested, please contact the club via zikzak@posteo.de.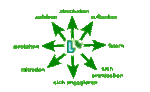 The Rural Women are a forum for all creative and self confident women who live in the countryside. Here, women of all occupational and age groups can become involved, be active, create, listen, talk, party, relax and reload the batteries. You may find information about training, exchange of ideas, excursions, lectures at the 33 local associations as well as at the county and state association. However, most of the offers are subjected to a fee!
You can contact the County-Association of Rural Women Schleswig-Flensburg e.V. via https://www.landfrauen-schleswig-flensburg.de/.
In many communities of the county of Schleswig-Flensburg there are special offers for refugees and migrants. Please inform yourself at your guide, at the local clubs, the mayors or at the main administration offices. More detailed information can be found under: https://www.schleswig-flensburg.de/Kreis-Verwaltung-/St%C3%A4dte-%C3%84mter-und-Gemeinden

Work and occupation
Are you interested in the labour market?
In that case the following supporting offer are available for you:
---
---
---
---
---
09.12.2020