Kreis Schleswig-Flensburg
English / Englisch
Work and occupation
After having done your first steps in Germany, another topic is going to be very important and relevant. Besides learning the German language you will want to gather extensive information about your professional career. On the following pages, you will find detailed information about work and occupation.
Access to the labour market for refugees
Vocational training and apprenticeship tolerance
Career guidance, apprenticship and employment service

Recognition of foreign certifications
Professional development
Skilled employees immigration act
Business start-up and self-employment
Labour law: Working hours, vacation, illness, notice
Salary (minimum wage) and taxes
Residence and national foreign law
If you have the intension to relocate your centre of life to Germany or have already moved to Germany, the regulations concerning the law of residence is particularly important.
The foreigners department of the county administration office is responsible for all issues related to residence and also for the work permit.
If you have any questions concerning your residence permit, work permit or the foreigner law, please contact the responsible foreigners office that is handling your case.
The foreigners authority works strictly by appointment only. For this reason, in order to make an appointment, be sure to contact a person in charge beforehand. Only on Thursdays from 8:30am to 12:00am and from 2:00pm to 5:00pm you may come to the foreigners authority without an appointment to exclusively prolong your ID-Card.
It is absolutely essential that you check by telephone, prior to coming to the authority, which documents are needed. This way you avoid unnecessary trips.
Support is available at the migration counselling Schleswig-Holstein and the Youth Migration Service.
THE ASYLUM PROCEDURE
The asylum procedure was pictured within a graphic by the BAMF. If you follow this link, you will be forwarded to the graphic in multiple languages: Ablauf des Asylverfahrens (div.Sprachen)
Additional information concerning the hearing can be found here.
The refugees council Schleswig-Holstein e.V has put together a handout for Afghans in German and Dari. Under this link is the following explained: The asylum procedure as well as the consolidation of the right to stay outside of the asylum procedure (current status: March 2017)
New multilingual information concerning the asylum procedure can be found on the website of the BAMF. Have a look at the videos in your native language.
Bank and insurances
Current account
Most of the payments in Germany are being handled by so called "Girokonten" (current accounts). A "Girokonto" is an account managed by a bank, that is being used for cashless payments and cash deposits. Regular receipts and outgoing payments are being booked here. Additionally, this account is used for recurrent payments on a monthly basis such as: rent, power, heating, insurances. If the amount for these bills remain the same, it is wise to arrange a standing order for them. Having done this, the bank will automatically book these.
Be aware that terms and conditions of banks can differ enormously. You may choose a bank of your liking. Be sure to compare the costs and terms of each bank before opening an account. There are banks, which charge a monthly user fee. A current account is not always free of charge.

Overdraft credit
Upon opening a current account, an overdraft credit is often being granted by the bank. This is an overdraft loan, which means, that you can freely dispose over additional money, which you currently do not have. The bank sets a limit and charges a high interest rate for the amount loaned. You have to be careful, so that you do not start by building up a debt.
Personal credit
Banks are offering a personal loan to purchase certain items. As said before with the overdraft loan, the same can be said for the personal loan or credit. The bank does charge a high interest rate. The duration of the contract depends also on the amount of the credit, as well as the amount of the monthly rate.
Enquire for terms and conditions at several banks in order to get sensible offer and make sure that you can stem the monthly payment.
If you are not able to pay for the credit any more, look for an appointment at the debtors advisory service (Schuldnerberatungsstelle). You can find additional information about credit counselling at the website of the county of Schleswig-Flensburg.

Compulsory social security insurance
In Germany, the compulsory social security insurance is the most important social safeguard. It offers general financial protection, as far as illness, unemployment, need for care and when needing, elderly care, are concerned. Because of the social security insurance, those concerned are guaranteed a humane and dignified existence, even if one may not be able to pay for it by oneself.

The social security insurance is a compulsory one. Half of it's premium is paid by the employer, the other half by the employees themselves . All premiums are subtracted directly from the institution. How much has to be paid, depends on how high the salary is.

Pension insurance
The pension insurance serves the financial security, when you have become elderly and after having stopped working receive a pension. In general, everybody is compulsory insured in the statutory pension insurance. Until the year 2012 it was possible to start receiving pension when reaching the age limit of 65. Since 2013 the retirement age is slowly raised in steps to 67. From 2029 onwards, the age limit of 67 years will apply for everybody who was born after 1964.Special rules can be approved.
The contributions for the pension insurance are deducted from the gross salary and payed in half by the employer. How much has to be paid, depends on how high the salary is. However, from a certain salary size upwards, the contributions does not rise any more.
The state pension will be less than the regular income. Because of this you should consider to hedge additionally, while you are still actively working. For instance, with a private pension insurance.
Health insurance
The statutory health insurance belongs to the mandatory insurances and covers medical costs and check ups. In addition, it takes care of other costs that are health related. In case the illness lasts longer than 6 weeks, the health insurance takes over your salary by paying you a salary replacement benefit.
If you are self employed, you can either insure yourself statutory or by means of a private heath insurer.
In case you would like to be using a private heath insurance, be advised, that there are tremendous differences. Do inform yourself extensively about the scope of services and how high the monthly premiums are. In the end, comparing offers will be your personal gain and may save a lot of money.

Nursing care insurance
The nursing care insurance ensures that you, as all mentioned insurances before, can retain your existence. It will offer financial support when you have become elderly. The insurance will also cover you, when you need care based on an illness and require care that has to be provided by others. In addition, people are being compensated monetarily by the nursing insurance, if they provide nursing care for relatives and at the same time cannot finance their own livelihood. Statutory health insured people are automatically nursing care insured. Privately health insured people have to cover this particular risk extra.
Accident insurance
The statutory accident insurance covers financial consequences of accidents at work as well as occupational diseases. Accidents can happen travelling to work or to school. These accidents also qualify as being accidents at work. Additionally, also the way back home again from school or work, qualifies.
Unemployment insurance
In case of involuntary unemployment, financial support is provided by the state. In addition, you are entitled to more offers, for instance counselling, continuing educational seminars and all kinds of assistance. The competent authority for the unemployment insurance is the Federal Labour Office.
Unemployment benefit
Entitlement to unemployment benefits is only earned, if the last employment was subject to compulsory insurance and did last for at least 12 months. The application has to be filed personally at the competent Federal Labour Office. Before receiving any unemployment benefits, it has to be checked if conditions are fulfilled. Unemployment benefits are paid for a maximum duration of 12 months. If you are aged 50 and above, it is paid for a maximum of 13 months. If you are aged 55 and above, the time period increases to 18 months. Finally, if aged 58 and above, the duration reaches its longest period of 24 months.
If you have a temporary contact, you must register yourself as seeking employment 3 months before the contract ends.
Please keep in mind, that if you do not register in time, a blocking period can be implemented. During this time you are not entitled to any benefits. If you have been given notice by your employer (written confirmation ), you have to report in personally at the Federal Labour Office as soon as possible. However, at the latest, this has to be done on the 3rd day after.
Unemployment benefit
Entitlement to unemployment benefits is only earned, if the last employment was subject to compulsory insurance and did last for at least 12 months. The application has to be filed personally at the competent Federal Labour Office. Before receiving any unemployment benefits, it has to be checked if conditions are fulfilled. Unemployment benefits are paid for a maximum duration of 12 months. If you are aged 50 and above, it is paid for a maximum of 13 months. If you are aged 55 and above, the time period increases to 18 months. Finally, if aged 58 and above, the duration reaches its longest period of 24 months.
If you have a temporary contact, you must register yourself as seeking employment 3 months before the contract ends.
Please keep in mind, that if you do not register in time, a blocking period can be implemented. During this time you are not entitled to any benefits. If you have been given notice by your employer (written confirmation ), you have to report in personally at the Federal Labour Office as soon as possible. However, at the latest, this has to be done on the 3rd day after.

Unemployment benefit II
If you have been unemployed longer than 12 months, you are still entitled to financial support provided by the state. Information concerning unemployment benefit It can be found under the menu item "social benefits".
Private insurances

Besides the statutory insurances there are multiple insurances that are also very important to have. These insurances are taken out by consumers them-self and they are not financially subsidised. Keep in mind that every insurance costs money.
Before taking out an insurance, you have to enquire about its services and conditions that are included and covered by the premium. Detailed counselling is offered by the consumer advice centre. Please contact your local consumer centre for your counselling needs.
A summary of the most common private insurances is listed below:

Personal liability insurance
Home insurance
Motor vehicle liability insurance (For one vehicle)
Occupational disability insurance
Life insurance
Information centres for migrants
In the first couple of weeks and months many things may appear rather strange and alien. Many things that you take for granted in your country of origin and were simple, may possibly work here according to a different set of rules. Learn as much as possible and be sure to use counselling offers.
Information centres support newly immigrated at their vocational, linguistic and social integration by:
Information
Counselling
Support
Mediation
The information centres offer aid around the following topics:
residence (asylum procedure, help in case if the asylum application was denied)
social security (Asylum Seekers Benefit Act, unemployment benefit I and II, child-and parental benefit, housing benefit)
health
family reunification
search for an appropriate language course offer
support while having personal and family problems
social contacts/leisure time
support concerning the daily issues of everyday life
questions concerning employment, work, occupation, apprenticeship
Asylum social support

Adressen:
Migration counselling Schleswig-Holstein (
MBSH

) (for grown-up migrants starting at age 27)
Adressen:
Migration counselling for adult migrants (
MBE

) (for grown-up migrants starting at age 27)

Migration counselling for adult migrants (MBE) targets people with the migratory background who have not been staying longer than 3 years in Germany or are in a difficult situation. In the end, the people seeking advice should be able to participate on an equal footing in social life.

Counselling is being conducted in a multitude of day-to-day questions, among others in language courses, living, work, health, childcare/school as well as in simple juridical questions.

You can get more information if you read the flyer:
Adressen:
Youth Migration Service (for youths and young adults between the age of 12 and 27)
Youth Migration Service offers counselling, accompaniment, help and group offers. The Youth Migration Service offers company to get along in school, vocational training, occupation, spare time and the new homeland.
Adressen:
The updated flyer of the migration services in the county of Schleswig-Flensburg is available here:
Here you will find further counselling offices for migrants in Schleswig-Holstein
Shopping and consumer protection
Groceries, toiletries and other articles to be used daily can be bought at food markets, shopping centres, specialty shops or online.
Different vendors can be chosen from normally and as there is a vivid competition, prices can differ. On the long run, the prices can have an impact on the personal household budget, so be advised that you compare prices and pay attention to the quality of the things you buy. Low-priced does not mean automatically good. The quality of food products has always a high value and it has to be seen as significant.

Opening hours
Shops in Germany do not have the same opening hours. Normally, only during public holidays, shops remain closed. However, there are a few exceptions to this rule (generally open on Sundays and public holidays are bakeries, shops inside railway-and petrol stations). Sunday shopping is often separately being offered in various cities. In general shops are open 6 days a week until 8 o'clock pm. On Saturdays shops may have shorter hours of business. The differences are even more considerable if you compare cities and rural areas.
Please be aware of the opening hours of the shops in your vicinity and inform yourself before hand. The opening hours are often quite different.

Payment of purchases
You can pay for your purchases either by using cash money or your EC-card. An EC-card will be issued if you have an account at a bank. The amount due is then automatically deducted from your bank account. Certain shops also offer the possibility to pay by credit card. The payment possibilities in every shop are displayed most often at the cashier/checkout.
Larger purchases can also be financed. This way of paying means that you take out a private loan and pay the amount back in instalments. Purchasing goods or services by using a private loan have to be thoroughly and well thought over. You have to be able to stem the instalments during the term of the loan, which could easily last several months or even years. Do keep in mind that the final amount which you will have to pay will increase, as you have to pay interest as well.

Shopping online
Nowadays, many items can be purchased via the internet. Even groceries are delivered all the way to your doorstep. While surfing the internet, you have to be careful and check if you are dealing with a serious vendor or supplier. One of best things to do is to check references of the company and to check out internet forums.
Common practice is, that things bought online are not payed for immediately. Either you have received an invoice that has to be settled after the goods have been delivered or another possibility is to use the direct debit system. This system deducts the invoice amount immediately from your bank account. However, the risk of possible fraud is rather small and considered safe as amounts transferred via direct debiting can be reversed by you, using your bank. The bank will reverse the booking upon your request within 8 weeks of the debit action.
Purchase contracts that were finalised via Email or post can be cancelled, without the need of giving any reasons in writing, within 14 days. Acting this way you won't be bound to the contract any longer.
In case that you not comprehend exactly, what is written in the text of a contract or you need more time to reconsider the matter in question. Do not sign anything. It is definitely always more complicated to cancel or to terminate a contract than not having signed one in the first place at all.
It case you became the victim of fraud in the internet or were not informed upfront about a purchase, you have the possibility to be counselled by the "consumer advice centre". The migration counselling as well as the federal legal office may be able to offer help.
Adresse:
Consumer advice Office (Verbraucherzentrale) counselling office, Flensburg

Warranty
With every purchase, the seller must guarantee the buyer, that goods sold lack any defects. In case that the customer realises that the purchase has a defect, he is entitled to two years of warranty. However, the entitlement of warranty is nullified if the goods show normal signs of regular wear and tear. The exchange because of a defect that is covered by the warranty, can be done without using the original packaging. Just keep in mind that a prove of purchase is usually required. In case that you do not possess the receipt any more, you are obliged to prove that you have bought the defect item in this specific store.
Exchange without defects within a certain time period is possible in Germany, however it is not a must. No store is obliged to exchange goods if there is no defect.

Women
Here you can find the important information concerning the topic "Women".

Rights
For more than 60 years equal rights of women and men have been embedded within German law. In many places this embedding comes out very significantly.
Important life decisions are either made together or by each person for themself.
Neither woman nor men may be beaten, forced to sexual intercourse or into prostitution or have marriage forced on them.
Women are in professional life as well as in political functions equally successful and accepted as men. They are in the armed forces and more are graduating after they have studied than men.
Men take over more and more duties within the family. They take leave for child care and for the upbringing of their children or nurse their relatives.
Additional helpful information concerning the topic rights/women rights can be found on the website from the Federal Agency for Civic Education.

A free booklet concerning the basic rights is available in German, English or Arabic language can be downloaded on the website from the Federal Agency for Civic Education as well.
You can get to the booklets here.
"The dignity of men is unimpeachable".
"All persons shall be equal before the law".

Equal opportunities officers (within the county of Schleswig-Flensburg)
There are full time and part time Equal Opportunities Officers in Germany. They used to be called women's representatives. They have the duty to promote the gender equality in cities, authorities and communities, and counsel women and men in these questions.
Equal Opportunities Officers make use of annually returning campaign days to point out the special needs and rights of women, children and families:
International Women's Day (March 3rd)
Equal Pay Day
International Families Day (May 15th)
Global Children's Day (September 20th)
International Day for the Elimination of Violence against Women (November 25th)
Besides that they participate in or initiate constantly new projects that improve the life situation of women and girls. Joint projects and events for migrants in cooperation with the coordinating units are being implemented.
Further details concerning the activities of our commissioners can be found on the county's website.
Adressen:

Violence
First and fast help for women when violence occurs can be found at this hotline!
A nationwide counselling offer for women, who have experienced or still are experiencing violence is the help telephone "violence against women". Using the number 08000 116 016 and via online counselling, women who are concerned no matter what nationality, with or without handicap, are and will be supported 365 days per year 24 hours / 7 days a week. The offer is multi lingual. Also relatives, female and male friends, as well as skilled workers are being counselled free of charge.
It is a cruel fact, that also in Germany, violence against women committed by men existed and still exists. It happens everywhere, anytime and in whatever form you can think of. It is staggering that the most wide spread form of violence is violence within relationships. No matter if married or not, often the men humiliate, beat, kick, insult, molest or rape the woman, they supposedly are in love with. The most recent study documents, that at least one in four women experiences domestic violence, and one in seven women experiences sexual violence. The affected women have every age, every level of education and every appearance.
To find an exit that leads away from anxieties and dependencies may not be as easy and it is verifiably proven to be dangerous but it is possible to do! Every woman in Germany hast the right to a life without violence. Therefore, to make sure that they can, there are protective laws and advice offices that help affected to find a way out of the perpetuating violence and protect the women.
Protection against violence act
Every woman is the expert for her own security, therefore the personal and individual protective measures are highly relevant. Besides these, there are additional protective measures according to civil law:
In particular you can apply at court for:
protective orders,
the allocation of the living space for single use,
the sole custody and right to determine place of residence of the children as well as
the suspension or limitation of the contact right.
Additionally there are a number of possibilities to file a report (e.g. because of battery, stalking or similar):
At any police station
At any public prosecutor's office
At any lawyer that will submit the report and pass it on for the affected woman.
Expulsion
In Schleswig-Holstein the police has the possibility to order the expulsion of the violent partner. This expulsion can last up to 14 days from the residence and the police can retain the key of the partner even if the residence is registered to the name of the one involved. Another thing that the police can invoke is to forbid that the violent partner visits certain places were the woman is forced to go (for example daycare centres). At the same time, the police informs the regional competent women's advice centre about the case of domestic violence. The women's advice centre will then be contacting the affected woman proactively in order to offer her a supporting counselling possibility.
Women's shelters

Here you will find help and sanctuary.
Adressen:
Police
Adressen:
KIK (Emergengcy note)
Women's advice centres
Adressen:

Health
Gynaecologist
A gynaecological check-up should be done on a regular basis (2x a year) at a gynaecologist in order to prevent possible illnesses or to have already occurred ones treated.
In case of a pregnancy, regular screenings take place in order to safeguard and to monitor the health of mother and child.
Competent practices can be found here, for example:
www.weisse-liste.de/arzt/arztsuche/

Pregnancy
Important topics for life are partnership, sexuality, family planning and pregnancy. Different institutions can help and counsel you with all questions and problems you may have (for instance the Women centre Schleswig e.V., Diaconal Institution, Guardian Angel etc.)
Help for pregnant women in distress:
The phone-number 0800 40 40 020 provides support if, for instance, a confidential birth is taken into consideration.
Abortion
A woman who is thinking about having an abortion in Germany (it is irrelevant whatever the personal reasons may be) always needs a certificate. However, she does not need one if not previously a so called medical (endangerment for the life of the pregnant) or criminalistic (pregnancy caused by a sexual offence) indication was attested by a doctor. Approved pregnancy conflict counselling departments (for example Women Centre Schleswig e.V, Diakonic Institution.) can, after that a personal conversation took place, issue this certificate. In Germany, the abortion can be done until the end of the 12th week of the pregnancy after the conception took place (surgical, instrumental or by means of medication).
You can find additional information here.

There is a information leaflet available, made by the pregnancy counselling departments from the county of Schleswig-Flensburg which include addresses and was translated in multiple languages:
Counseling when in a pregnancy conflict Arabic
Counseling when in a pregnancy conflict Farsi
Counseling when in a pregnancy conflict French
Counseling when in a pregnancy conflict Tigrinya
Federal Foundation / Onetime grants for the pregnancy and upon birth
The Federal Foundation has put aside extra funds for pregnant women who find themselves within a so called financial hardship. When filing an application for this kind of aid, for example at the Women Centre Schleswig e.V. or the Diakonic Institution, funds can be granted after a personal conversation. Subsidies given by the Federal Foundation are only possible, if other social benefits do not suffice or do not arrive on time (secondary priority principle). For a conversation such as this, the following documents are needed:
maternity log
ID Card from the mother
All proofs of monthly income and expenses from the mother (also from the father, if present) that means ,for example rent, secondary costs, insurances, loans, etc)
Approval- or denial notifications from the application for first time outfittings by the social centre (Priority as it is a statutory social benefit!)
Preferably an own bank account because the calculated entitled sum will be transferred approximately two months prior to the predicted birth date of your child.
The grants given from the foundation are not added as income!
Additional information and a booklet in 15 different languages is available under:
https://www.bundesstiftung-mutter-und-kind.de/materialien

Leisure time, culture and clubs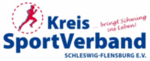 Many sport clubs offer special women groups, it is often worth asking if they do! Please contact the county sports association online via the link: https://www.ksvsl-fl.de/ Do so online because of the large variety of offerings.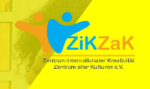 The migrant self organisation ZIK ZAK e.V. (Centre of international Creativity & Centre of all Cultures e.V.) offers freedom for your multicultural ideas. Courses about a wide range of topics that are free of charge, are held on a regular basis. If you are interested, please contact the club via zikzak@posteo.de.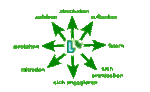 The Rural Women are a forum for all creative and self confident women who live in the countryside. Here, women of all occupational and age groups can become involved, be active, create, listen, talk, party, relax and reload the batteries. You may find information about training, exchange of ideas, excursions, lectures at the 33 local associations as well as at the county and state association. However, most of the offers are subjected to a fee!
You can contact the County-Association of Rural Women Schleswig-Flensburg e.V. via https://www.landfrauen-schleswig-flensburg.de/.
You can find the addresses of youths centres on the website of the county Schleswig-Flensburg under the menu item social issues. Many offers also take place there.
In many communities of the county of Schleswig-Flensburg there are special offers for refugees and migrants. Please inform yourself at your guide, at the local clubs, the mayors or at the main administration offices. More detailed information can be found under: https://www.schleswig-flensburg.de/Kreis-Verwaltung-/St%C3%A4dte-%C3%84mter-und-Gemeinden

Work and occupation
Are you interested in the labour market?
In that case the following supporting offer are available for you:
Adressen:

Health
In general

On the website of the Federal Ministry of Health as well as on the one of the Ethno-medical Centres, you will find detailed multilingual Information concerting the German heath system and about important health issues.
Broschüre Gesundheit für alle (englisch, arabisch, kurdisch, dari sowie weiter
Zugang zum Gesundheitssystem-Broschüre für EU-Bürger*innen
Das deutsche Gesundheitssystem erklärt in kurzen Filmen vom DRK (englisch, arabisch, sorani)

Health insurance

Living in Germany means, that you must be health insured at a health insurance (Krankenkasse). Since January 2016 refugees in Schleswig-Holstein, who currently are within an ongoing asylum proceeding, but also after a negative outcome of it (tolerated), are generally health insured via the social welfare office. Concerning this, in Schleswig-Holstein, you get a health insurance card from the AOK. This health insurance card has to be taken and presented at any medical practice or hospital you go to. The card contains all relevant information, the doctor needs from you.
As soon as you have gotten a permit of residence you are allowed to choose your own health insurance company.
The health insurance covers the medical costs. However, there is a small deductible whenever you buy prescribed medications. Generally it is 10% of the price, nevertheless, the minimum deductible is €5 and the maximum is €10. Prescribed medications for children and youths are exempt from this regulation until they have completed their 18th year of life.
As long as you are within the asylum procedure, you need an approval by the the social centre within your first 15 months of residency in Germany. This approval is needed for specialised medical examinations or prescriptions. Please obtain the relevant information from your responsible employee at the social centre. Addresses of the social centres within the county of Schleswig-Flensburg may be found under the menu item "Soziale Leistungen - AsylbLG."
Choice of doctor and visit to the doctor
In Germany, the choice as which doctor you intend to visit, is purely up to you. No matter if the doctor is a female or a male one. A good doctor will listen to what you have to say and will explain to you why and how she / he is treating you.
There are family doctors; they are general practitioners and your first person to contact in case you have an urgent medical issue. For the more specific health problems, the family doctor will write a referral for a specialist. There are medical specialists for many different medical complaints. For example: Cardiologists, Dermatologists, Urologists, Gynaecologists etc.
Should you not be satisfied with your doctor? Then you are entitled to change doctors.
Via the following website, you may find a suitable doctor within your vincinity :
https://arztsuche.kvsh.de/
Furthermore you may contact your competent social center prior to your visit to the doctor/your therapy in order to double check if the costs for the translator will be covered.
In the file below you may find some helpful phrases ans sentences for the communication with the doctor (German/Arabic):
Leaflet: Helpful phrases and sentences for a visit at a doctor
Here you can find a medical history form in 17 languages specifically designed for patients and doctors.
Doctor's release from confidentiality
Without your consent, no doctor is allowed to pass on medical information about you. Neither to official entities, nor to your employer and not even to your own family members. This is called medical confidentiality.

Impairments after mentally strained situations
Sometimes people experience situations or have seen things that were in a way so very shocking that they were difficult to cope with. Quite often these people suffer from insomnia, concentration difficulties, aggressions etc. It is said that these people have suffered a trauma and the result can be a psychic traumatic stress disorder. Often it is the case that people who flee to Germany from other countries had to endure very bad and awful things.
If you too had to experience a stressful situation and suffer from it, you can get help in Germany. In Germany, there are psychologists as well as psychiatrists who are specialised in the treatment of post traumatic stress disorders. The best counsel that can be given is that you have courage and trust in your family doctor, the employees of the migration counselling centre or in your guide. You may confide in them and they can help you. Together you may find a suitable psychologist and should you not yet have enough knowledge of the german language, treatment at the psychologist can still take place, aided by a translator. As far as these translators are concerned, they are trained professionals who have helped before during therapies. Both, doctor and translator, are bound by the medical confidentiality. It means that they cannot tell anyone anything what you confide in them. However, before you start with a therapy, you have to apply for the assumption of any costs for psychologists and translators at your social centre. Only after you have received the approval given to you by the social centre, you may start the therapy. It may sound quite a lot, but the employees of the migration counselling centres will aide and guide you in the procedure.
This brochure will explain to you what a trauma, a psychic post traumatic stress disorder is and the ways you can be treated.
Traumafolgestörungen und Posttraumatische Belastungsstörung (PTBS)

englisch / Trauma induced disorders and Post-Traumatic Stress Disorder (PTSD)
farsi / ایجاد شده پس از تکانشتکانش (تروما) واختلال های استرسیاختلال های استرسی ایجاد شده در اثر
kurdisch / Encama têkçûnên trauma û Libinguhêhevketina dûv traumayê re

arabisch / والاضطراب المجهد بعد الصدمة النفسيةالاضطرابات الناتجة عن الصدمة النفسية
The Max-Planck-Institut has developed a short movie that educates about symptoms that occur at traumatisation. The short film is created in German, English, Arabic and in Farsi. Look under Arabic and Persian for these language versions.

Even if children are still very young, they will notice a lot and suffer from the dire experiences. As a parent you may often do not know how to help your child. Therefore the following brochure published by the federal chamber of psychotherapy may offer you some helpful hints.
Ratgeber für Flüchtlingseltern auf deutsch
Ratgeber für Flüchtlingseltern auf arabisch / النفسانيين الألمانيةصادر عن نقابة الأطباءالأطفال المصابين بصدماتكتيب استشاري لآباء وأمهات
Ratgeber für Flüchtlingseltern auf persisch / برای والدین پناهجوتوصیە و راهنمایی
Ratgeber für Flüchtlingseltern auf kurdisch / Rêbera ji bo dê û bavên penaberan
Psycho-social advice center seated in Flensburg
A new psycho-social support offering of Migrants has been successfully founded in 2020 together with the city of Flensburg.
If the need occurs you can contact the counselling centre. The counselling may take place multilingual.
You can get contact data and more detailed information from the flyer mentioned below:
Children
In an emergency
Down below you will find the most important phone numbers in an overview:
Police
The most important partner for you to talk to, in case of an emergency, is the police. In Germany, the police ensures safety and order. Police officers do not only protect you when you are taking part in every days traffic or at major events, but are also there for you if you experience any kind of emergency. There are female as well as male officers; they are on an equal footing which means that both have the same rights; carry out the other's instructions.
If you have an emergency, you will call it in via the centralised telephone number 110. It is the same phone number wherever you are in Germany. In the emergency call centre, important data is collected, such as family name, first name, street and city, telephone number, age, the reason why you are calling, number of people involved, as well as the number and type of injuries. After having done this, further steps will be initiated and you will be aided via telephone at the scene of the emergency until help arrives.

Fire brigade; Accident; Emergency
If there is a fire, people have to be rescued, a general accident or a medical emergency has happened, the correct number to call is 112. This number is also the same nationwide, no matter where you are in Germany.
Stand by medical service (Having an illness)
Always, when you are in need of medical attention, your family doctor is not within reach and you do not know wether there is an on call medical service centre nearby, please call the phone number 116 117 without a prefix. As with all other centralised phone numbers, the same goes for this one: No matter where you are in Germany, it is the same one.
Pharmacy emergency call
If you are searching for a pharmacy during after hours or during public holidays, please call the following number:
0800 00 22833 (toll free from a landline within Germany)
22833 (69ct/Min if using the mobile)

Federal police, customs
The German federal police protects Germany's borders. As a refugee you surely will have met federal police officers on your way to Germany, when you were registered at the border, at the train stations or at the airport.
You can recognise customs officers rather easy, as they are wearing blue uniforms. They are responsible for fighting the smuggling of goods at border entries and exits, as well as illegal employment (undeclared work).
You can reach the federal police under the following phone number: 0049 800-6 888 000

Additional numbers in emergencies
Maritime search and rescue
Maritime Search and Rescue (S.A.R.) is the help for people, who have gotten themselves into distress at sea. Among others, their duties are the rescuing of shipwrecked persons, searching for missing people at sea, fire fighting at sea, recovering of dead and deceased, but also the recovery of ships and boats or other objects at sea.
If you are in distress at sea:
Landline: 0049-421-536 870
Mobile: 124 124
Blocking of EC and credit cards
As soon as you notice that your EC-card is missing or was stolen, you have to call the Blocking-Emergency-Phonenumber. The card in question will then be blocked at once and cannot be used anymore. The numbers of choice are:
Centralised Emergency Call: 116 116
EC-card: 0049 - 1805 - 021 021
ViSA card: 0800 - 811 8440
Mastercard: 0800 - 819 1040
Centralised phone number of car insures
In case that you are one of the involved parties in a car accident and do not have any data concerning the insurance of the other party that is affected, you can call the centralised hotline. You can report the accident by using the following number: 0180 - 25026
Spiritual welfare telephone
During our lifetime, problems or a crisis can hit us at any time. Be it, that somebody has problems with his or her partner, mobbing at school or at work, the loss of a job, addictions, an illness, loneness, a life crisis and spiritual questions.
Such events and injuries often show us that there are limits of what somebody is able to bear or what is tolerable. If you feel the urgent need to talk to somebody, be sure to pick up your phone and call one of these numbers:
Phone number for women: 0800 - 116 016
Spiritual Welfare telephone: 0049 - 800 - 1110111 or 0049 - 0800 - 1110 222
Children and Youths telephone: 0049 - 800 - 1110 333

Information and advice
The first steps are always the hardest, as a popular German saying goes! It may not be easy to get a foothold in a foreign country. Everything is feeling new, foreign, unfamiliar. The language sounds differently, and you cannot communicate. Starting all over in Germany shall be made as simple as possible for you. In the county of Schleswig-Flensburg there are different advice services available, that could be helpful to you. Be it, even by answering your many questions, also spoken in a different language.
Immigration Welfare Advice Service for grown-up immigrants (MBSH)
The Immigration Welfare Advice Service (MBSH) aims at grown-up immigrants, who from day one in Germany need advice and support.
You can consult with one of the migration advisors if you have any questions concerning the following topics:
the daily life in Germany
my rights
foreigners law, asylum procedure and residence
learning German
searching for a home and moving
heath
apprenticeship, occupation, professional development
others
Come to the offered advice hours or make an appointment.
Adressen:

Immigration Advice Service for grown-up immigrants (MBE)
Immigration Advice Service for grown-up immigrants aims at people with a migratory background who have not been in Germany for more than three years or are in a difficult situation. It is the goal to enable people seeking advice, so that they can participate in the social life on an equal footing.
Advice is given to a multitude of everyday questions, among other topics about: language courses, housing, work, health, childcare/school, as well as simple legal questions, are concerned.
Additional information can be obtained by reading the flyer.
Adressen
Youth migration advice service for young people with migratory Background
You are a pupil or youth and have come to Germany only recently. You want to get advice about schools, apprenticeships, occupations, language, spare time, culture, upbringing, childhood and adolescence. Until the age of 27, migrated young adults and youths are being offered advising by the Youth Migration Service within the county of Schleswig-Flensburg
Adressen:

Service for citizens provided by Federal Office of Migrations and Refugees
In case you have any further questions, you can contact the Federal Office of Migrations and Refugees.
You can reach the citizen service by using the following phone number: +49 911 943-0. Another possibility would be using the contact form, available under the following link:
https://www.bamf.de/DE/Service/ServiceCenter/Buergerservice/buergerservice-node.html from Mondays to Fridays between 9 am and until 3 pm.
Inquiries by phone or via mail are accepted in German and English.

Legal advice
There are two federal support possibilities in case of legal dispute for citizens with a low income. They consist out of legal advice and in case necessary, getting legal representation.
On the one hand, there is the possibility of a counselling and representation in general, in a so called "out of court procedure" (consulting assistance). On the other hand the personal accompaniment and representation within legal proceedings is at your avail. So called "legal aid" may be made use from as well.

Counselling aid
Counselling aid is offered by consultants or advisors (lawyers as well as tax advisors and auditors. If retirement issues are concerned, there are also pension consultants). On short notice you can also contact a consultant of your choice, with a request for advice.
You are also being granted counselling aid by the district court. It issues an immediate disclosure as far as your concern can be complied with. The district court also points out other possibilities of aid. Apart from that, it takes your application for counselling aid or your explanation into account. The district court will provide you with the Certificate of Eligibility (Berechtigungsschein), in case necessary.
Counselling aid may be provided if one or more of the following legal field(s) is/are involved:
civil law (for example rental law, traffic road accidents, family law)
administrative law
constitutional law
criminal law, administrative offences
labour law and social law
The application for counselling aid may be made orally, mondays to fridays from 9 am until 12 am, at the competent department of the district court or likewise in writing via an application form.
When applying please bring your ID-card, passport, or respectively a mandate along with you, in case you do not apply for yourself. Besides that, a proof of your income (payroll, AlG I and II notices, notice of the amount of one's pension etc.) is needed as well as your current expenditures, payments such as rent, deductions for providers who check your economic circumstances. In addition, you should provide a comprehensive set of documents concerning your cause, at least as far as this is possible for you.
The counselling is charged with a fee. However, if your application is agreed to, the fees will be taken care for. Please keep in mind though, that in case your application is being denied and consulting has already taken place, costs and fees may have to be paid for by you personally. Also a fee of 15€ Euros can be charged by the consultant, in case your application was accepted and costs were absorbed.
For the county of Schleswig-Flensburg, two district courts are competent:
Legal aid
In case that an out-of-court settlement cannot be reached, additional aid can be applied for.
The conditions to apply for aid are the following:
the applicant (Gender does not matter) is not able to raise the necessary funds for their process control, her or his case in a court of law because of their personal and / or economic circumstances,
the intended legal defence or prosecution does have a plausible prospect to be successful and
the intended legal defence or prosecution is not intentional or wilful.
For any additional information concerning the legal proceedings please see the prior topic counselling aid.

Internet
There are many kinds of information that can be found via miscellaneous websites and search engines. Nowadays almost all administrations, authorities and institutions belonging to the public life, have also an online presence.
On the website of the BAMF you will be able to find and discover many tips about every days life under the Menüpunkt >> Willkommen in Deutschland<<
In case that you are searching the internet for information, never insert your personal data. There is a multitude of untrustworthy websites that were set up by imposters and fraudsters. They have one single intention: To make you believe, that they are the legit website of an institution or an authority. Quite often they sent diverse emails containing fictional payment requests, bills, admonitions, etc. Never open emails such as these, in particular if you do not know the sender. These emails may contain malicious computer viruses, that will either try to delete or even steal your personal data.
Additional information about the topic "internet" can be found under the menu "consumer protection" (Verbraucherschutz).

Yellow Pages
The "Yellow Pages" (in german: "Gelbe Seiten") contain important phone numbers and addresses. They are being updated on a yearly basis and distributed via shops, post office branches etc. to ensure that every citizen is able to get a free copy.
The "Yellow Pages" can also be found online under www.gelbeseiten.de

Kindergarten and school
Kindergarten
Since august 1, 2013 every child that has completed the first year of its life, has the legal right to a place in a kindergarten (Abbreviation: KiTa) or a daycare centre. Quite often though, reality in german Kitas look rather differently. For the development of your child it is extremely important, that it is encouraged as early as possible. Especially, as far as age appropriate language acquisition and the general preparation for starting school life, are concerned.
Even more important is, to enrol your child in time at an institution of your choice and do try to keep in mind, that demand often exceeds the available capacities!!!
In Germany there are many possibilities of childcare.
Up to the age of three:
Toddler groups
Baby minders
Playgroups
Nurseries
Age mixed kindergartens
From three years onwards to starting school
Kindergarten
Other school preparatory institutions, children day care centre
Day care
School age upward
Schools that last all day long
Hoards
Homework supervision
Supervised schools etc.
Schools
Schleswig-Holstein has compulsory full time schooling, lasting 9 years, followed by a compulsory vocational school until the age of 18.
The parents, respectively the legal guardians are obligated to ensure, that their children indeed go to school every day, regularly.
All children, who live in Germany must go to school!!! If your child fails to do so, you may be fined or in the worst case, the police will be involved.
Going to school in Germany is free of charge. However, additionally, there are private schools in Germany as well. These schools generally charge tuition fees that have to be payed by the parents.
Primary school (Grundschule)
All children in Schleswig-Holstein visit primary school, starting at the age of 6 years old. Earlier or later enrolment, however, may be possible. In general, children are assigned to a school, based on their place of residence. Parents have to register their children at a school and the deadline to do so, will be sent to them in written form.
Based on the obligation to attend school, all children will be automatically accepted at their competent school. Quite the opposite, compared with the registration at a daycare or at a kindergarten. You do not have to worry, that your child will not get a place. School enrolment at a school of your choosing is also possible in Germany. This, however, has to be checked upfront, if additional capacities might be available.
In case you want to do so, be sure to contact that particular school in time.
At the primary school, the daily schedule is organised by it, and consists out of a fixed timeframe. In grade 1 and grade 2, four lessons per day are scheduled. In grades 3 and 4, the number increases by one to five lessons per day, for all pupils. Most of the primary schools offer supervision prior to, or after regular school hours, in order to facilitate, that parents have the possibility to be flexible, as far as their working hours are concerned. This kind of care is subject to charge.
Secondary School also known as High School (Weiterführende Schule - Sekundarstufe I & II)
After they have finished primary school, all children will continue by attending secondary school, according to their capabilities. This might be a support centre, an interdenominational school or a gymnasium.
Listed below are the different types of school in Germany:
Modern schools (Hauptschulen) (until grades 9 or 10)
Middle schools (Realschulen) (until grade 10)
Schools with more than one course of education (here school-leaving-certificates from modern as well as middle schools can be earned)
Gymnasiums (until grades 12 or 13)
Interdenominational schools (Gesamtschulen) (with or without an upper gymnasial part all school leaving certificates can be achieved on this kind of school)
There are many possibilities in Germany to continue and to pursue your education. After having successfully finished one school, you have the possibility to go on with another one. You can go all the way, until you have achieved the last final exams and gotten your "general matriculation standard" (in Germany it is called "Abitur"). This is the highest form of graduation that is scholastically possible and enables you to begin a study at any university or higher education institution.
While going to school, changing from one kind of school to another sort is possible, if the performance of the child permits this. The educational system in Germany can be seen as being very flexible and opens up a huge range of career options. Do not miss out on them and make the most use of the opportunities that are offered to you, by continuing your education. When achieving the "general matriculation standard" (Allgemeine Hochschulreife), you get access to a range of most diverse professions. In addition you can take on a study and get an academic degree.
School trips, excursions, school parties, school events, swimming lessons etc. are a very important and vital part of the daily life at school. Be sure to let your child participate in them and get involved yourself as well. Your personal participation in school life is nurturing for all, but most of all: It strengthens and enhances the motivation of your children.

In case your child is going to kindergarten, it will be getting support hours every week, in order to learn the german language in a proper way and to prepare for the entry into school.
If you and your family have only recently come to Germany and your child has the age where it has the obligation to go to school, in this case your child will visit a so called DaZ class, before going to school. DaZ is an abbreviation and stands for: Deutsch als Zweitsprache (German as a second language). Specially trained teachers teach your child the german language. In a second step, your child may attend standard lessons in a regular school. At first, in certain subjects, after having acquired sufficient knowledge of the German language, the child will pass over to a regular standard class and only will be receiving a couple of remedial teaching lessons per week. You will receive the information from the school at your place of residency, which DaZ centre is the competent one for your child.

From the age of 16, youths visit the DaZ classes of the vocational education centres.
Parents often ask themselves in which language they should talk to their child/children. The Federal Institute of Early Education has put out a parental letter in multiple languages.

Mobility
More than ever, our society is a mobile one. No matter if on foot, with a bicycle, a car, in a bus, in a train or even in an aircraft: Mobility shapes our daily life.
Listed below is a compilation of information concerning traffic rules and general information, as far as the topic "mobility" in Germany is concerned.
Traffic rules in multiple languages

The German Transport Counsel and the German Statutory Accident Insurance have developed two print media, as well as a website plus a smartphone app, all put together under the title: "German Road Safety". The aim is, that first and foremost all refugees are familiar with, have knowledge how to use elementary traffic rules. By doing so, being able to move around safely and securely on roads, bicycle- and footpaths. Last but not least, all people are addressed, who have the intention to be mobile within the german road traffic. Locals as well as immigrants.
Riding a bycicle
Correct Behaviour when using the Public Transport System (Buses, Trains etc.)
There are a couple of rules that have to be taken care of, when using the public transport system. Below you can read a few tips as on how to behave correctly:
Always be in possession of a valid travel ticket! Fare Evasion (without a ticket) does cost you a lot of money in Germany.
Let other people disembark a bus or a train first, before boarding yourself.
In case you notice a senior citizen, a pregnant woman, someone with a walking disability or see anyone else who is having a handicap, it is a show of good manners, if you offer them your seat.
Should you be traveling with children, see to it, that your kids have something to do, so that they are occupied and do not bother other people traveling with you.
Do not play any loud music.
If you use your phone, do so in a volume that does not cause any inconvenience for others.
When leaving your seat at the end of your journey, leave it clean.
In general: Show respectful and considerate behaviour toward other people traveling with you. Pushing, nudging or even shoving is seen as a lack of manners, even as being rude and considered to be not acceptable.
Be aware of the white markings on the train platform, they mark the minimum safety distance!
Social benefits
Germany is a welfare state. What does this mean? Basically, all citizens should take care of their own livelihoods. However, people who are not or only partially able to make sure that they can provide for themselves, are being helped by the state. The state will compensate disadvantages and in order to do so, there are a number of social benefits.
Listed below, you will find the most important social benefits in an overview:
Provisions under the asylum seekers benefits act (Asylb(LG)
Tolerated applicants for asylum and foreigners who have the right to stay in Germany as they have submitted the application for asylum, are entitled to receive benefits according to the asylum seekers benefits act.
The benefits included are:
basic benefits for food, housing, heating, clothes, healthcare, household, consumer goods and consumables (necessary needs)
benefits intended for personal needs of daily life (necessary personal needs)
benefits when being ill, pregnant and given birth
In case special circumstances are applicable, additional benefits may be granted. Detailed information can be obtained at your competent social centre.

Adressen
Education and participation (educational package)
Recipients of benefits accordingly to the Asylum seekers benefit act, can in addition submit an application for their children, concerning benefits for education and participation.
You can find general information about the educational package under the menu item all information from A-Z under education and participation, as well as the application on the website from the county www.schleswig-flensburg.de

Benefits according to the SGB II (unemployment benefits II, colloquially Hartz IV)
Benefits according to the SGB II can be applied for if:
the applicant is at least 15 years old and has not reached a certain age limit
Is fit for work (can at least work for 3 hours per day)
Is in need of help (cannot support the own livelihood)
The normal place of residence is within Germany
The basic idea from the SGBII is called: supporting and fostering. Unemployed are encouraged to search for a work or vocational training. Mainly it is the aim to find employment which generates and safeguards enough income (Money) for a single person respectively the whole family. How this aim is reached, is determined (in a joined contract) in an integration agreement.
By means of diverse offers, clients are specifically fostered (financial support)
The following benefits can be applied for:
Benefits that safeguard the livelihood (basic needs, additional needs, costs of housing and heating, premiums for health and nursing care insurance)
Benefits that enable work integration
Benefits for education and participation
The application for SGB II has to be filled at the respective social centre. For addresses, please check the menu item, AsylbLG.

Education and participation (educational package)
Recipients of benefits accordingly to the Asylum seekers benefit act, can in addition submit an application for their children, concerning benefits for education and participation.
You can find general information about the educational package under the menu item all information from A-Z under education and participation, as well as the application on the website from the county www.schleswig-flensburg.de
Benefits for families with children
Child benefits
Child supplement
Parental benefits
Maternity benefit
Housing benefit
Housing benefit (rent subsidy ,or as an owner, a subsidy to the costs) may be applied for by families with a low income.
The amount of the housing benefit is calculated based upon:
the income and number of family members
how much is the actual rent or the costs are
Additional information as well as the application can be found on the website of the county. LINK
People who are entitled to housing benefit may additionally file an application for educational and participatory benefits for their children. Check education and participation under the menu item, all infos from A-Z.
Unemployment benefit I (in casee of job loss)
Unemployment benefit can be applied of employees who are currently without a job.
Seen as unemployed is an employee if he or she
Is not within an employment
tries to end his or her unemployment
Is available for the job market (the facilitation efforts of the Federal Labour Agency)
Unemployed must report personally at the Federal Labour Agency and must have been socially statutory insured in order to have the entitlement.
After fulfilling the conditions, the unemployment benefit will be paid between 6 and 12 months. For older unemployed, the unemployment benefit may be granted for as long as 24 months.
Unemployed have to try to get a social statutory ensured employment (at least 15 hours). There will be counselled by the Federal Labour Agency regularly.
You can get further information on the website of the Federal Labour Office.

Educational Grant (BAföG)
The Federal Education and Trainings Assistance Act regulates the federal assistance of the vocations of pupils and students. For one thing, the vocational subsidy is meant to enable equally of chances, and on the other hand give socially weaker citizens a chance to get a vocational qualification.
Educational support is granted for apprentices who generally at the start of the vocational training are not older than 30 years old. However, there are exceptions to this rule. For example, apprentices who because of family reasons were not able to begin the vocation. Additional exemptions are made for students. Further information is available here.
According to the educational grant (BAföG), the attendance of the following schools and institutions can be promoted:
mainstream schools from the 10th grade (Pupil BAföG)
vocational schools (Pupil BAföG)
specialised secondary classes (Pupil BAföG)
evening secondary school, vocational school, evening middle school, evening high school and colleges (Pupil BAföG)
academies and Universities (study BAföG or study loan)
new: private vocational academies (study BAföG or study loan)
Apprenticeships within the dual system cannot be promoted according the BAföG. Training support grant (BAB) can be applied for under certain conditions.
The amount of the grant depends on the type of the training facility and housing.
With an online calculator you can determine the amount of the grant by yourself. You can use this link for the online calculator.
BAföG is not only available for German citizens but also for citizens coming from the European union, migrants and refugees, who live in Germany. BAföG can be granted as a financial aid during studying or schooling. A basic rule is: If foreigners have a good perspective of staying in Germany and are socially integrated, they are seen as being eligible for aid.

The receiving of BAföG depends on the residency status of a refugee.
Accepted refugees (accepted and entitled for asylum, refugees whose status has been approved, respectively refugees who have subsidiary protection) can, no matter how long they already are in Germany, apply for BAföG.
Tolerated migrants and holders of certain humanitarian resident permits are also entitled if they are already in Germany for 15 months (compare §8 BAföG, section 2.2 and section 2a).
General information concerning the topic BAföG can be found on the website from the Federal Ministry of Education and Research

Down below you can find overviews concerning the access for educational promotion of refugees, citizens from the EU and from non-member countries, put together by the specialist unit Immigration of the promotional program "Integration by qualification (IQ)".

Vocational training grant (BAB)
Apprentices can apply for a vocational training grant if they do not live with their parents and fulfil certain conditions ( Apprentices-Azubis). The grant can also be given to participants who are within a vocational preparation course (BvB).
The vocational training grant is a sponsorship from the Federal Labour Office. The amount of the BAB depends, during the vocational training on:
the type of housing
the amount of the salary earned by the apprentice
the annual income of the parents, the spouse or the companion
The sponsorship has a flat-rate for the livelihood and covers costs that are related to the vocational training, for example travel costs and costs for work clothes.
BAB can also cover external vocational training (not within a company).
Apprentices, who have their own household and are receiving the BAB, can get a subsidy according to social security statute book, second book, basic covering for job seekers (SGB II).
Condition to get the subsidy is, that the BAB plus any other income does not cover the costs for housing and heating. Unreasonable high costs cannot be taken into account.
The vocational preparation education programme (BvB) covers training course costs, necessary travel costs, costs for training material and work clothing, independently from the income but partially according to flat-rate contributions. Special regulations apply for apprentices with disabilities in order to support them to be able to participate in professional life.
For tolerated people and people who are permitted to stay in Germany for the asylum proceedings.
For the first 15 months that you live in Germany and receive social benefits according to §3 AsybLG, they may be continuously be paid, even if you begin a vocational training and do not receive a vocational training grant.
Tolerated people who have access to the labour market are entitled to receive, after 15 months, the vocational training grant.
Further information can be found on the website of the Federal Labour Agency.

Benefits according to SGB XII
Social welfare includes help for livelihood, the basic covering when having become elderly and when suffering from reduction in earning capacity as well as benefits in special living situations, for example the need for care.
Entitled to social care benefits only exists, if the need can't be covered by own means.
The aid to support the livelihood can be received by people who are not able to work and already get a temporary full-rate reduced-earning-capacity pension, are long-term sick or are taken care of in an institution.
Entitled to a basic covering are people needing help, aged 65 and more, people suffering from reduction in earning capacity, as well as people aged 18 and more, who are permanently not able to work because of medical reasons and are fully reduced in their earning capacity (People, who permanently are not able to work more than 3 hours per day).
You can find further information on the website of the county (LINK) under the menu item, social issues.
Education and participation (educational package)
Recipients of benefits according to SGB XII can apply for educational and participatory benefits on behalf of their children.
You can find general information concerning the educational package under the menu item overview from A-Z under education and participation. You can find the application form on the county website https://www.schleswig-flensburg.de/

Retirement pension
The statutory pension is payed the moment the insured person has reached a certain age (statutory retirement age) and was at least statutory ensured for 5 years (general waiting period).
Insured, who were born before the 1st of January 1947, can retire when they have completed their 65th year of life. For later age groups, the general statutory retirement age will be steadily increased step by step between 2012-2029, from age 65 to 67.
The amount of the retirement pension depends on how long the statutory insured employment was lasting, as well as how high the achieved monthly income was.
There are also different forms of retirement pensions.
Additional information can be found here

Language
To be able to facilitate the social integration, the German language ought to be learned as soon as possible. Knowledge of the German language is a key that is essential for your personal integration. For this reason the promotion of learning the German language for all migrants (female and male) must be made possible as early as can be. Reason: to use one's potentials in an optimal way and using the chances on the labour market regardless of the legal residential status.
There is a multitude of possibilities to learn the German language. For instance: Schools, Universities, Clubs, culture centres but also private language schools offer courses for a broad spectrum of different age groups.
The county of Schleswig-Flensburg offers a diverse range of possibilities for language sponsorships addressed to grown up migrants. These are carried by the county of Schleswig-Flensburg, the federal government, municipalities, as well as several educational institutions, but also by a lot of volunteers.
Up-to-date informations concerning the language courses, as well as language sponsorships within the county can be found here:
In the WebGIS as well as in the KURSNET from the Federal Labour Office (BAG) you may also search for a suitable course.
For specific courses you may find general information within subtopics, as well as an overview of locations together with appropriate contact data.

STAFF courses (starter package for refugess in Schleswig-Flensburg)
EOK.SH- »Premier orientation courses in Schleswig-Holstein«
Integration courses (BAMF-courses)
Work-related german language sponsoring (according to article 45a residence act)
Language training for refugess in order to facilitate the labour market integration
Program for study preparation and integration of refugees (ProRef) from the European University of Flensburg

Ready to go (Startklar)-preliminary studies for refugees at the University of Flensburg

Honorary initiatives (language courses)
Habitation
Housing search
Wether you are searching for an apartment or a house, the internet is going to be your first starting point. Online, you will find providers who are specialised to act as a broker for apartments and houses. At the same time, many newspapers still offer advertisements for real estate and properties. They may be in printed form or on their websites. Another very useful source are your local newspapers. In addition, you may check out, which local housing companies exist and pay their service centre or office a visit in person.
When house hunting, you also may be getting aid by your competent housing office.The properties that are brokered here, are done so in a direct way. In case that no vacant apartments should be available, you can be referred to other contact persons, respectively other specific housing opportunities may be named.
Last but not least, there is also the possibility to employ or to use the service of a real estate agent. Though be aware that their service comes along with a fee, but therefore the agent will take care of the complete search for a living space.
Real estate agents in Germany are "only " allowed to charge the maximum of two months rent plus value added tax (VAT) for rendering their services. Local contact persons can be found in the telephone book or online in the internet.

Contacting the property supplier
You have found a suitable housing offer? In this case you have to contact the estate owner or the provider as fast as possible. Be it via email or by telephone. In general it can be said, that housing offers are normally gone quite fast.
Federal aid-public housing certificate (Wohnberechtigungsschein)
In Germany, there is another type of living space: Housing that is federally funded or subsidised, so called social housing. Social housing is brokered by the housing departments to people in need. In order to be eligible for social housing you need, what is called a "Public Housing Certificate". In German this is called a "Wohnungsberechtigungsschein", often known as W.B.S.
In case your monthly income is below a certain threshold, you may get the "Wohnungsberechtigungsschein" at your competent housing office. For instance, the following groups are entitled to the certificate: Single parents, families having many children, elderly people or people with disabilities . However, in the end, the property owner decides, if the rental contract will be made and not the housing office.
Information concerning the public housing certificate in the county of Schleswig-Flensburg can be found, if you click on this. More information concerning the housing allowance is available under Social Benefits.

Rental contract
If you are renting a property, you have concluded a rental contact with the owner of a property. It is an important document that governs many details of the tenancy and is legally binding between you and the owner of the property.
The rental contract has to be read thoroughly by you, before you sign it. In general, the rental contract is concluded in written form. However, it can also be done verbally.

Before concluding the rental contract, it is an absolute must that you inform yourself about:
the amount of the rent
how much the additional costs are (including heating costs)
how much the deposit is
a possible broker commission, if the property was mediated by an estate agent
duration of the rental period
period of notice
renovation agreements
In addition to the rental contract, a handover certificate is being made when moving in. This has to be signed by you. With your signature you declare that you agree with the current condition the property is in.
Do read the handover certificate very carefully and check all statements. All damages that were not stated within the certificate, the owner can make you accountable for, at a later time.
The deposit
The owner normally requires the deposit in advance upon concluding the rental contract. It may be kept by the owner if the property is in a bad condition or rents have not been paid full or not at all. The deposit cannot exceed the maximum of three months basic rent without additional costs.
Basic rent and operating costs
Besides the rent for the living space (basic rent), operating costs (cold additional costs) have to be paid. Operating costs consist out of costs for heating, water, sewage and more. For example, garbage collection, janitor service or stair cleaning. In general, a certain amount is paid on a monthly basis in advance.
Once a year, the total costs are accounted for with the owner. This bill should be checked by you with care.

House rules
When you have signed the rental contact, you get one copy of it, plus in addition, you also normally get a set of house rules. The house rules regulate the cohabitation of all house inhabitants. Upon signing the rental contract you also declare your consent with the house rules.
Nighttime peace is, independent of any house rules, from 10 pm to 6 am, statutory.

Tenancy law

As a tenant you habe certain obligations, such as the regular payment of the rent or respecting the house rules, but you also have entitlements that you may use. For example, repairs that generally have to be done by the lessor.
If you have any questions concerning the tenancy low, you may contact the German Tenants Association or the local consumer advice centre. Partially these consultations have to be paid for. Prior to the consultation you can inform yourself about how much it will cost you.


Moving, change of address
As soon as you have moved and have a new address, you have the obligation to let the competent registration office know as well.
Upon re-registration you will receive a written certificate that you can present, if necessary, at the bank, the insurance, any additional administration offices and other institutions.

Waste seperation
In Germany, waste is separately collected and disposed of accordingly. To achieve this, different coloured waste containers are used for certain types of waste:
Paper and Cardboard = Blue or Green container
Organic waste = Brown container
Packaging made from plastic or metal = Yellow container
All other waste = Grey or Black container
In addition separate containers are used for glass, 2nd. hand clothes, as well as hazardous waste such as paint, toxics etc.

Correct ventilation
Why is so important that we ventilate correctly?
If you ventilate the wrong way, damp spots and moist places will start to form rather quickly in areas near windows and external walls of your living space.They are black in color and are far from being healthy, as it happens to be a type of mould called "Aspergillus-niger". This mould will emit spores, that once they are inhaled by humans, will most likely cause serious chronic pulmonary diseases.
What is the reason that damp spots and areas emerge in a living space?
Cold air is able to store less humidity than warm air is capable of doing so. If there happen to be colder areas within a living space, air that is saturated with water vapor, will always set free water. At first there will be the emergence of wet patches and then soon followed by the infamous black ones.
Where does the moisture originate from?
Where people are living, all kinds of activities take place that add moisture to the existent air. It is being cooked, showers are taken, moist towels are hanged up. But also a washing machine. Every human dispenses via exhaling an estimated 1,5 litres of water per day. All these sources combined, form the water vapour within the air around us.
How are we able to regulate the amount of moisture, so that we can avoid the emergence of the black disease causing patches?
Colder air is able to store less moisture than warm air.
It has to be taken care of that the warmed up air in a living space is exchanged for cool air from outside. Ventilation has to take place. Imagine the following figuratively: When ventilating, between one and two buckets of water are being transported together with the warmed up air from inside to outdoors. The air is exchanged for fresh air from outside, that has stored less humidity eg. less water. Once inside, the colder air is slowly warmed up by people, walls, furniture, appliances and as such is able to store more moisture. Ventilating again, takes care of another two buckets of water and the cycle repeats itself. Ventilating this way makes sure that a living space remains sufficiently dry and moist spots do normally not occur.
How to ventilate correctly?
It is highly recommended to ventilate every 4. hours. In doing so, it means to open up the windows wide, and it has to be ensured that passage is achieved. So open the windows and doors in as many rooms as possible and after approximately 5-10 minutes the warm moist air is exchanged with the cooler dry one from outside. Moisture has then left the living space.
Continuous ventilating, however, has the effect that the air cannot be heated up properly within the house. In the areas around the open windows, colder spots will start to appear than in the rest of the living space. This colder air can hardly be heated up and as such is able to store less moisture.
But as the moisture is still present, it will adhere to the colder areas around the windows and outer ceilings. As a result you will have the dreaded black mould spots in no time at all!
Shortly before going to sleep you should ventilate intensively. If you leave your windows open during the night, it will be the cause not only the issues described before, but also your bed linens will become moist. Now moist bed linen creates the next ideal habitat for house dust mites. The excrements of these small dust mites are equally to cause severe pulmonary diseases. So take care that you are ventilating thoroughly on a regular basis, then completely close the windows again for at least 4.hours and that you do so for a minimum of 4. times a day.
This type of ventilating a living space is called "Stoßlüften" in Germany. Perhaps best translated by calling it "ventilating intensively" as there is no english word for "Stosslueften".
Continuously ventilating has to be absolutely avoided, as it is a serious health hazard!